A comfortable hotel
A DIRECT ACCESS TO THE BEACH WITH AN EXCEPTIONAL SEA VIEW!
Located between the Cité Corsaire and the Thalassotherapy, the 3-star Hotel des Ambassadeurs offers you comfortable rooms: Double, Twin view Sea or Sillon The Hotel Ambassadeurs is equipped with an elevator. On your return from the beach or your walk, you can relax in our tea room, to refresh yourself or to restore yourself.
>>
Discover
All our rooms!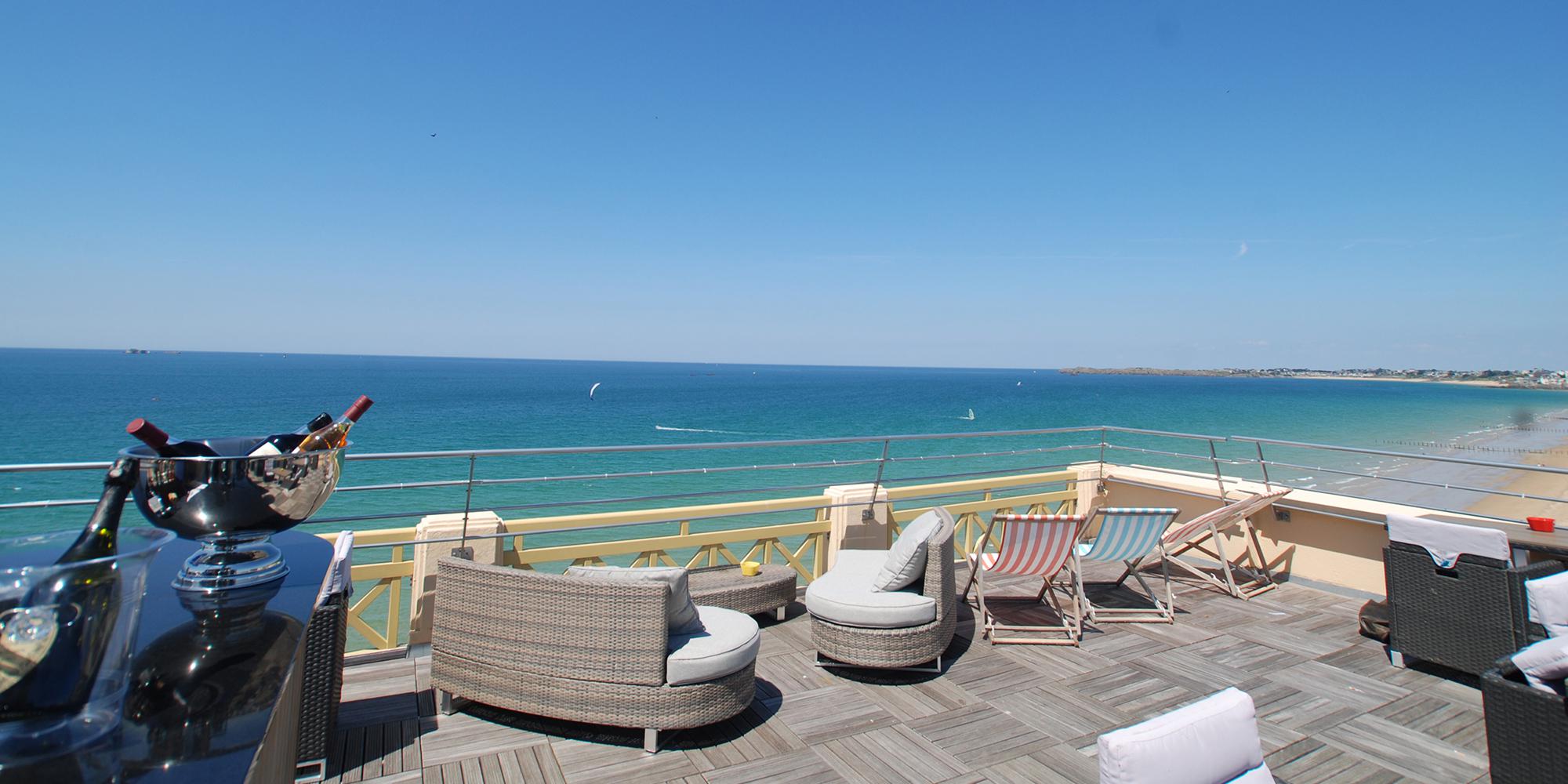 The panoramic terrace
Want to enjoy a snack or pastry in front of a dream decor while being comfortably installed?
This space is for you!
A unique and exceptional location on the 5th floor with a 360 ° view of Saint-Malo and the Emerald Coast while enjoying a small drink.
>>
Take
Of the Height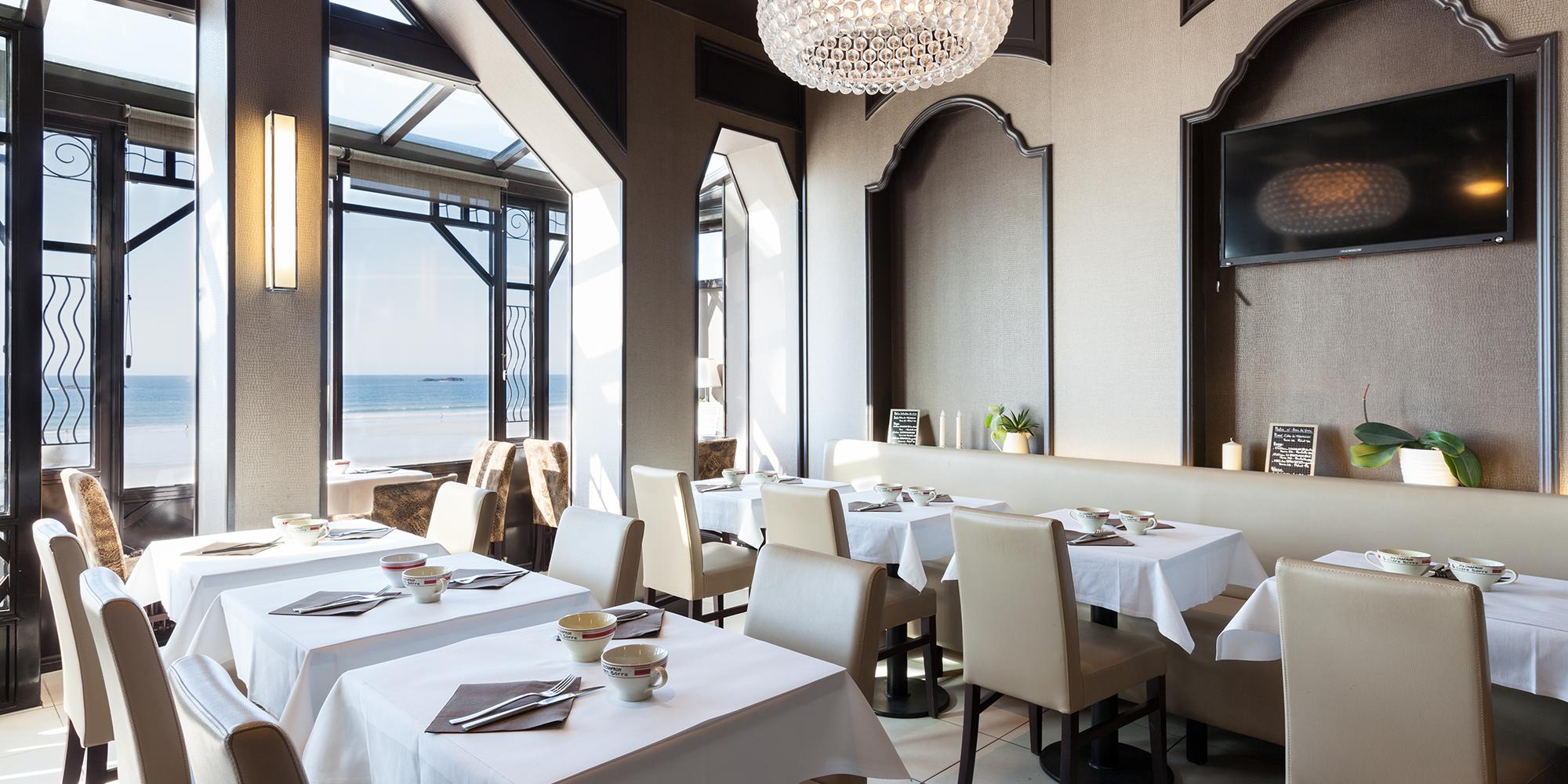 The creperie of the Ambassadeurs
THE CREPE SHOP OF AMBASSADORS IN THE FRONT OF THE SEA
The beach is in direct access from the creperie.
After a good walk on the dike, after a swim, a game of football or volleyball ...
What about a real crêpe Breton chocolate or caramel salted butter ??
Perhaps you prefer to come and enjoy our lunch or dinner specialties ...?
Open 7 days a week for continuous use.
>>
SAVE ...
To Brittany
Group
For your special events: business seminar, birthday, wedding, bachelor party, cocktail party ...
The hotel Les Ambassadeurs welcomes you in its 3 star hotel: hotel with panoramic terrace and restaurant creperie.
The whole at the foot of the beach of the furrow with view on sea.
>>
All about
Group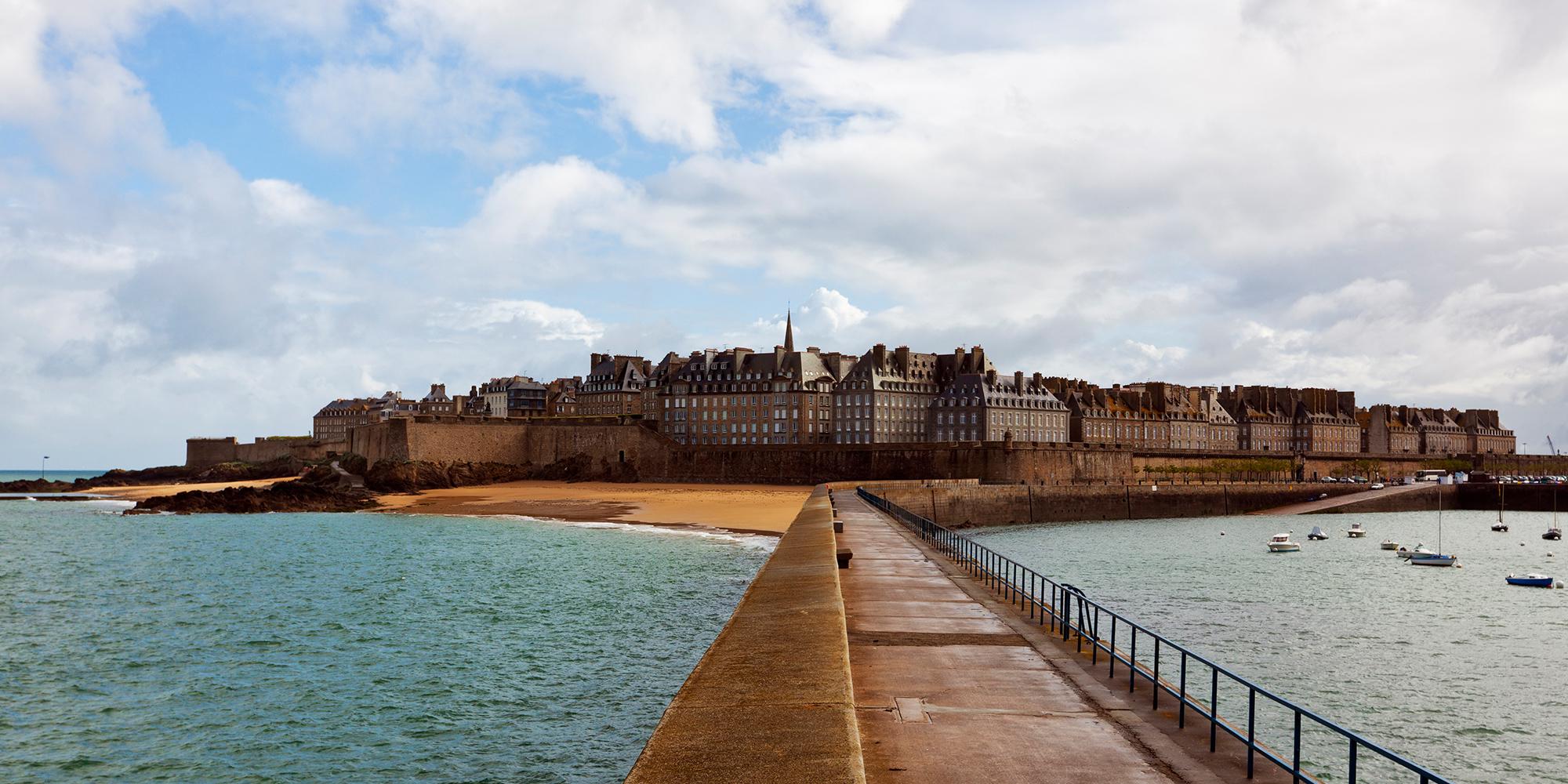 See more in Saint-Malo
Discover the assets of the city of Saint Malo for your stay in Brittany.
Saint-Malo, offers you several advantages, to make you spend an unforgettable stay, its thalassotherapy located close to the hotel, its large aquarium, its cruises on the Rance and at sea, its beautiful beaches ...
In the evening, you will be spellbound by the sunset on the large beach, the corsair city and the days of great tides you will see the waves breaking on the dike.
>>
Get away!
Emotions & Evasion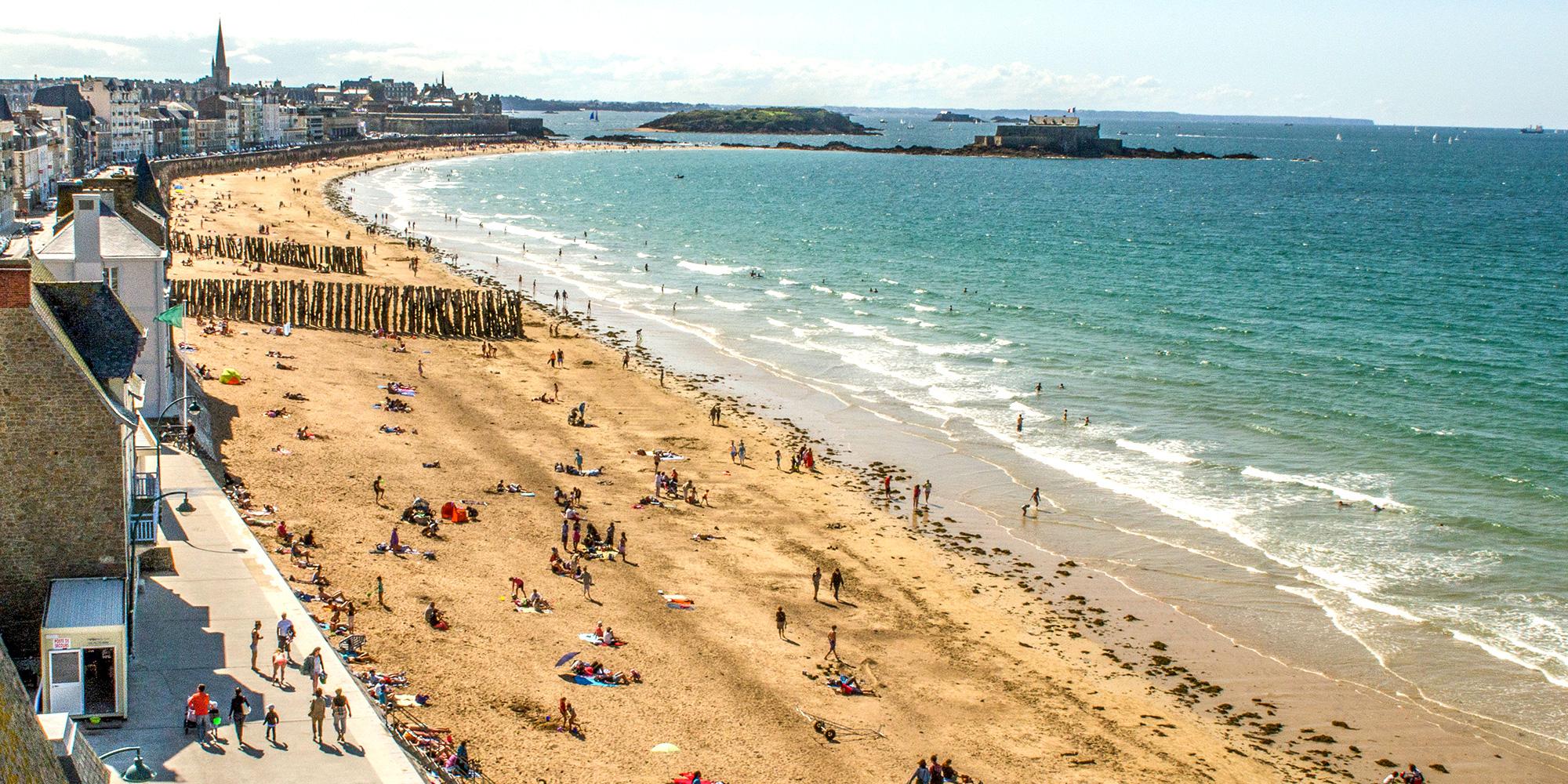 Contact Us
Hôtel des Ambassadeurs
11, Chaussée du Sillon
35400 SAINT-MALO
Tél : +33 (0)2 99 40 26 26
How to get to Hotel Ambassadeurs:
On arrival in Saint-Malo, take the direction Saint-Servan.
You always go straight, you pass several roundabouts and lights. Continue straight ahead until the end of the road where you arrive facing the sea.
You turn right. The Ambassadeurs Hotel is the first hotel on your left, on the sea side.
Near the Hotel Ambassadeurs:
Railway station: 1,3 Km
Harbor station
Palais du Grand Large : 900m
Intra Muros - La cité Corsaire : 900 m